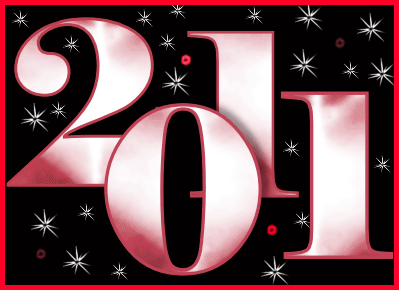 glitter-graphics.com
It's 2011...New Year and new possibilites.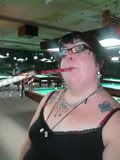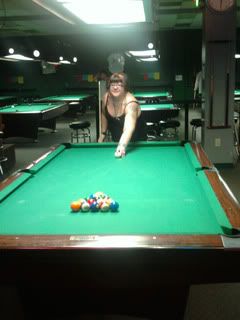 2010 can kiss my fat irish ass as it brought much heartache and uneccessary bullshit into my life. However there were some good points I can't lie. To save the monotonous bitch moan ramble of all that went bad I'll just state some good things that happened in 2010. Starting with the last thing such as seeing my fmaily for an awesome Christmas vacation. Yes I mean that in a Griswald kind of way. I traveled to New Orleans to see my brother and mom. My mom lives in St. Thomas the Virgin Islands and my brother lives in New Orleans. So I do only see them once a year for a few days. So it was exciting and heart warming to spend sometime with the most important people in my life. Other than almost missing my flight at the ATL airport on my way home and dashing to the train to get to the correct terminal (They changed it last minute) I had a most excellent adventure in New Orleans!! LoL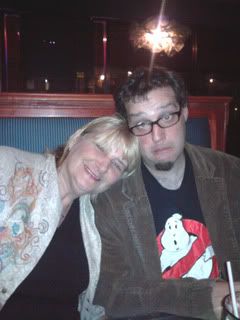 I'm looking forward to a lot of change and for the better this new year. I have a birthday in 3 weeks (January 17th) Where I'll be turning 34. Now I won't lie I kinda have the bday blues so far because well I still live with roommates, I'm single, and I wanted a lot more out of life by this age. However I can say that my roommates are awesome and being single just leads to new open doors and possibilities that could make me the happiest I've ever been. Eventhough I cry and am only human and have made more mistakes than one can count on any human body extremity...I continue to believe I'm far too cool to not have a happy ending.
glitter-graphics.com
Lets move on and change the subject...
2010 brought to town some awesome shows...my favorite of which was Alice Cooper and Rob Zombie. Actually that was probably in the top 3 best shows I've seen of all time. Also got to see whats left of the Misfits, and a shit ton of local shows. Seeing Wednesday 13 sing some Murderdoll songs was as well just that awesome.
As for films we had the travesty of a lifetime the new nightmare on elm st which still makes me suddenly want to put reagan to shame in the vomiting perspective...

Piranha 3-D was amazing not gonna lie I loved it. Alice in Wonderland another Tim Burton masterpiece, The expendables had a ridiculously amazing truck, Predators had some awesome creature features but a shitty storyline, I fell back in love with Gremlins 1 and 2 and had to order them right away to add to my collection. They just don't make shit like that anymore it rules!! Let's see I know there are tons of other movies I saw..OH yeah Paranormal Activity made me snore I think I even drooled a lil, The Human Centipede was amazing in it's own dark and creepy right, SUCK was just as awesome as I knew it would be, you can't go wrong with Alice Cooper and vampires. I also received the Never Sleep Again, Nightmare on Elm st documentary...AMAZING!! I still have yet to finish watching all 4 hours of complete horror nerdy bliss..and I Shall...Oh yes I Shall. I know I'm forgetting more but it's all the more space to save to ramble about something else.
Books Iv'e read that were awesome are Robert Englund's autobiography and James Patterson's Sunday's at Tiffany's. Nothing like a horror icon mixed with a most amazing love story. So awesome.

I look forward to continuing my quest to better myself in the health aspect. I still am not needing any medication for the diabetes, I still need to quit smoking and although I got several compliments on how I look like I've lost a lot of weight there's still a long bumpy road ahead on that one. However It's all up to me and in time anything is possible.

So for 2011 I look forward to lets see the love of my life finding me...HaHa I'm such a girl!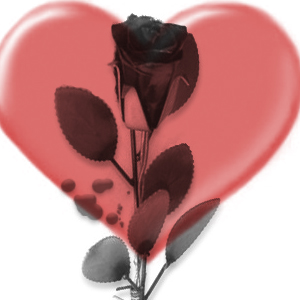 glitter-graphics.com
I also look forward to some new amazing films that are in the works although some are looking more like that of 2012. Cradle of Filth is coming meh close to town in March so I'm hoping to score tickets and finally see them live. Next weekend I'll be dancing like snoopy at the Breakfast Club with my amazing friends for a BDAY bash for me and my friend Nate. I'm so excited!! Always an awesome time at the Breakfast Club!! 80stastic!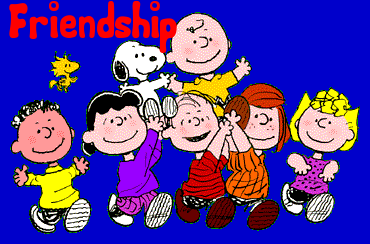 glitter-graphics.com

I'm also looking into some ideas to mix my artwork with my jewelry designs.
Once I get over the hump of paying off some debt I'll be able to purchase some pieces to work on and possibly sell. So thats a major project set for this year.
Looks like I'm out of rambles for now, but might actually try to update this thing more than once every 6 months. I like to share good news guess I've been lacking in the dept lately. LoL. Well party on...
I'm off like a dirty shirt! :)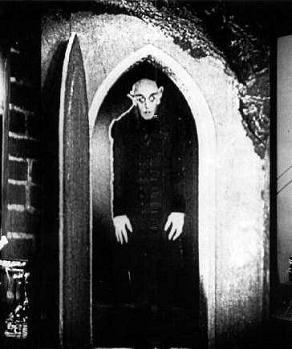 glitter-graphics.com